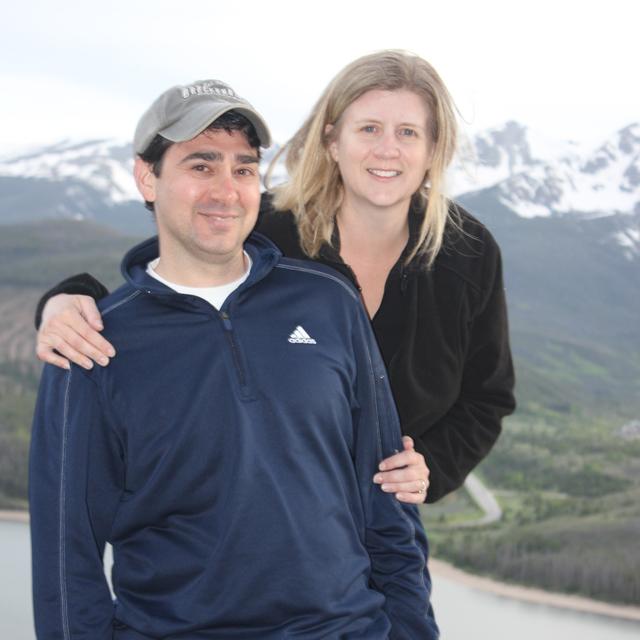 Mike & Joy Sheikh - Hosts
We bought this land about 10 years ago and fell in love with the view and the shallow beach. At the time it had a rundown mobile home on it and renters. There was a big initiative coming to change the shoreline restrictions. This forced us to think seriously about getting a plan in place. We met with one of the premier architects in the area and sat down designing our dream home to have the asthetics that we wanted but to also blend into the landscape. The lot was heavily treed and we did our best to save as many as possible. Once we heard that shoreline restrictions were likely to change and not allow us to build close to the Lake we moved forward with a construction loan and began building the house. This house was a massive undertaking and the whole family was involved in the process including the kids. You will find our kids handprints on the concrete patio when it was poured and also know that they did all the staining of the toungue and groove in the main level and our son helped with the big beams. The acid stained concrete floor in the basement was also done as a family affair. All the details in house from the Rain Head shower in the main level to the rock retaining wall outside were vetted by our family. We paid attention to every detail and hope you enjoy a dream turned into reality.
We call this house Osprey Cove because there is an Osprey Nest on the adjacent property and it just beautiful to see the Osprey flying around and swooping into the water to catch fish and then bringing it back to the nest to feed their young.